Some items may not be showing up on our new website just yet, but please call our friendly staff at 323-464-9600 to continue ordering any items you may not see here. Thanks for your understanding!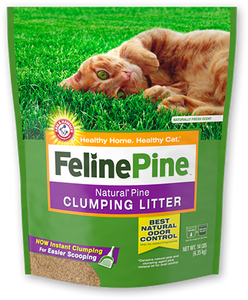 Feline Pine Natural Pine Scoop-able Clumping Cat Litter
Feline Pine Scoop was designed with both you and your feline companions in mind. For you, we offer a litter that clumps safely and destroys odors. How do we accomplish such a task? Our product is made from pure southern yellow pine that naturally neutralizes litter box odor, instead of trying to mask it with a chemical fragrance like other clumping litters. And with the power of all-natural guar, waste is easily scooped, so cleanup's a snap and the box stays dry.
---
We Also Recommend
---